Units 15-16
Ford Lane Business Park
Ford Lane
BN18 0UZ
Load testing of anchors and fixings
More info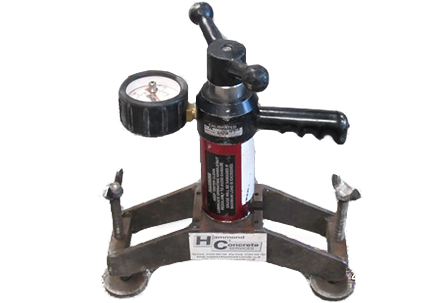 Hire or Buy Today! Call 01243 555 720
Scope
To confirm the holding power of anchors in most construction materials.
Overview
Medium duty test apparatus will provide a tensile (pull) load of up to 25kN on a variety of construction fixings, anchors, embedded connectors and reinforcement starter bars.
Hammond can provide a range of gauge capacities, a variety of load spreading stools or bridges and adaptors to connect to differing sized studs, bolts, eyelets etc.
For heavier loads we can provide compact apparatus that will provide a pulling load of up to 145kN and hydraulic apparatus comprising pumps and hollow bore rams for applications up to and exceeding 300kN
Hammond offers to provide a fixing tester suited to the specific site requirement. Please do not hesitate to call or email for a proposal and assistance.
Please call us or email us to discuss your requirements: 01243 555 720