Units 15-16
Ford Lane Business Park
Ford Lane
BN18 0UZ
Load testing of anchors and fixings
More info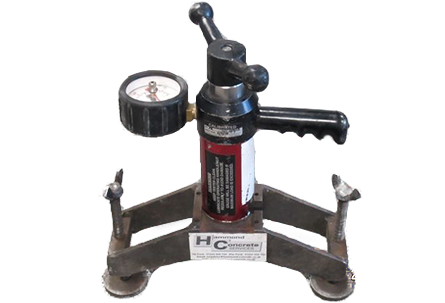 Hire or Buy Today! Call 01243 555 720
Pull Testing Equipment for Hire
We can offer a broad range of pull testing equipment for hire. Requirements can range from simple low force testing of small screws, to heavy loading of deeply embedded reinforcing bars or stud anchors. Hammond stock a huge range of testers, backed by our vast experience in supplying and performing testing ourselves for many years.
What we do
We supply standard manufacturer kits or units assembled to our customer specifications, whether you are testing metric anchors, bolts, cladding systems or reinforcement to name a few. These can vary from approximately 5mm in diameter up to 42mm and beyond. Our range of testers can cover any loading requirement from 0.1kN to 600kN and can be supplied with a wide range of bridges/stools to accommodate in even the most difficult site conditions.
Our testers are fully manufacturer certified and calibrated and are supplied with either analogue or highly accurate digital gauges. Please don't hesitate to contact us with any queries and to hire some equipment!
Our Stock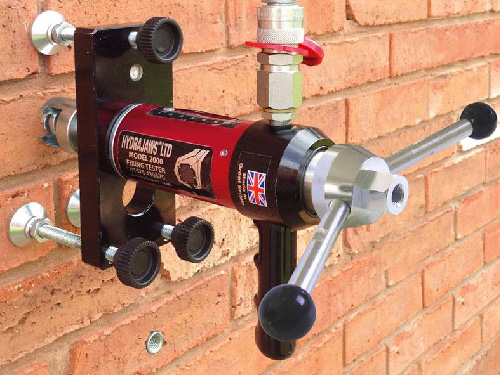 Hydrajaws Model 2000 Test kit/Hilti HAT series
Available with either an analogue or digital gauge and a standard rectangular or larger Pyramid stool. This kit is suitable for testing smaller construction fixings and scaffold ties up to a maximum metric diameter of 20mm to a max load of 25kn.
Download Manual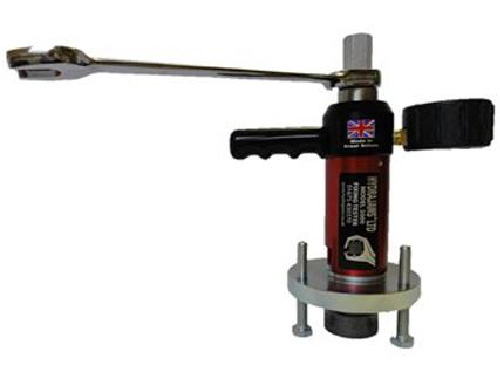 Hydrajaws Model 2000 Bond Testing Kit
The Hydrajaws Model 2000 Bond Testing Kit is designed to perform 'Concrete pull off tests' utilising a 50mm diameter steel disc (Dolly). Gauge capacity is generally in the region of 0-10kN.
Download Manual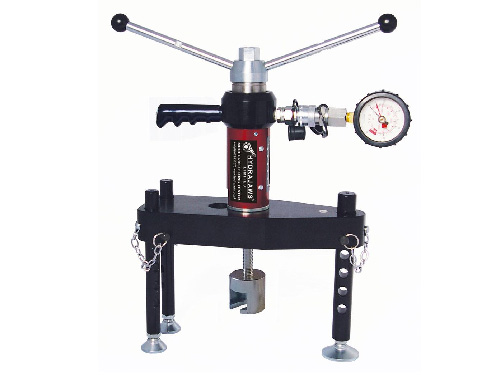 Hydrajaws Model 2050 Testing Kit
Available with either an analogue or digital gauge, pulling capacity 0-50kN. This tester is suitable for testing small to medium size construction fixings, up to a maximum metric diameter of 24mm.
Download Manual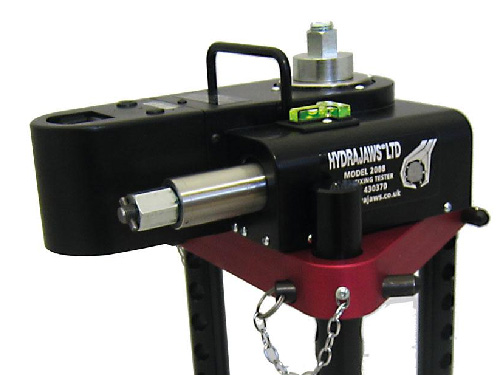 Hydrajaws 2008 Heavy Duty Testing Kit
Supplied with a digital gauge and connectors to suit M12, M16, M20, M24 and M30 stud out of the box. Pulling capacity 0-146kN. 'Wedges' to grip ribbed reinforcing bars can also be supplied with this unit, as well as dywidag nuts if required.
Download Manual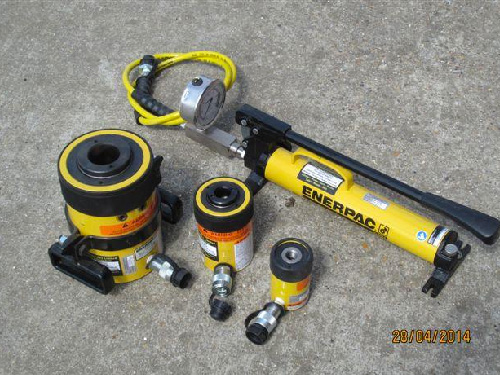 Hollow Cylinder Kits
These kits consist of a hydraulic hand pump paired with a cylinder with a hollow centre. These are connected by a hydraulic hose and pressure gauge rated to 700bar. These test kits can pull to a maximum of 12T using the smallest cylinder to 60T using our currently stocked largest units.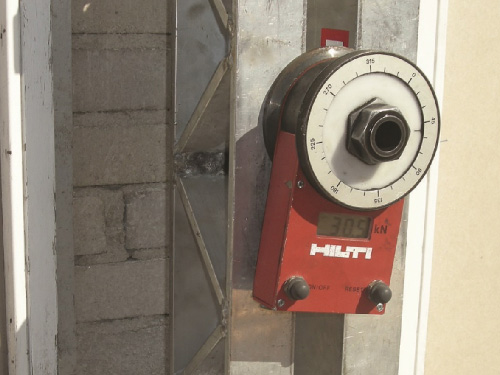 Hilti DPG100
The DPG 100 is used to proof load fixings set into construction materials to specific values. It features a digital gauge and has a maximum testing capacity of 100kN and can test M6-M24 stud straight out the box. Guidance test loadings are given in the instruction manual which can be found here.